guest-transfer.chpc.utah.edu
Quick start
Scroll down to "I want to make a guest transfer account"
Put in your unid and password
Send your colleague the guest username and password
What is this all about?
Sometimes one of CHPC's users needs to transfer large files with a colleague, and can't afford the delay of securing a uNID for their colleague. Other times, it's for a one-shot transfer.
That's where guest-transfer comes in. Anyone with a valid CHPC account can create an account for their colleague instantly, entirely on their own.
These accounts are only valid for a limited time and only have access to this one system, so there's no risk to anyone else.
This service isn't meant for all your file-sharing needs. If there's someone you're exchanging a lot of data with, over a prolonged period of time, please get them a unid and use the normal home directories. Everyone will be happier.
---
How to use guest-transfer
Once you have a guest-transfer account (or a CHPC account), usage is simple.
Just use your favorite scp/sftp client (e.g. scp/sftp or WinSCP)
The server name is guest-transfer.chpc.utah.edu
Put your files in /scratch
Tell your colleague the file name
---
Things to be aware of
You can not login interactively. Use scp/sftp.
Guest transfer accounts are only usable on guest-transfer.chpc.utah.edu
There's approximately 5 terabytes of disk space
These files ARE NOT BACKED UP
Files will be automatically deleted after 90 days (based on last-accessed time)
Address problems or concerns to help@chpc.utah.edu
Consider using encryption to protect and verify your data
DO NOT use this service for sensitive data (e.g. PHI or HIPAA-controlled data)
If you create a guest-transfer account, you are responsible for it!
---
I want to make a guest-transfer account
People with CHPC accounts can create guest-transfer accounts for their colleagues. To do so, just fill out the form below.
---
List the accounts I've created
---
This service is provided by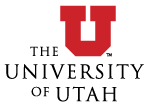 The University of Utah
Center for High Performance Computing
in Salt Lake City, Utah
---
Please report problems to
help@chpc.utah.edu